A Halal Foodie's Guide to Singapore Food Festival 2018- STREAT, Curry Day, Singapore Restaurant Festival and more
We've done all the sifting of this 17-day long event
The Singapore Food Festival (SSF/SG Food Fest) is an annual 17-day long event hosted by the Singapore Tourism Board. With food as the main attraction, the festival itself consists of many mini festivals ove various sub-themes, food campaigns and collaborative works between chefs, artists, brands and foodies!
For it's 25th anniversary, the Singapore Food Festival wants its attendees to savour Singapore in every bite, mixing artistry with the local food culture while highlighting culinary heritage to help preserve them in the modern world.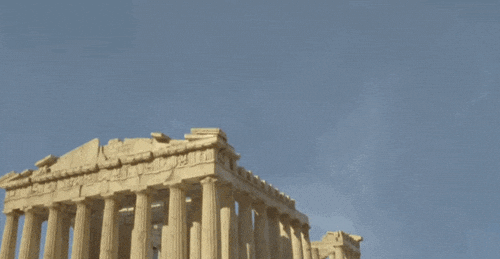 A word of disappointment while sifting for halal food options for this article- halal options are limited
While the name of the event is Singapore Food Festival, the festival is actually targeted at our tourists and non-residents who are excited to try our local food. This seems a shame because there are actually a lot of Muslim visitors to Singapore.
In fact, we are the most popular non-Organisation of Islamic Cooperation (OIC) destination for the fourth year running in the Mastercard-CrescentRating Global Muslim Travel Index (GMTI) beating out other non-OIC destinations such as the United Kingdom, Japan and Hong Kong, and tied with Qatar to be the sixth most popular destination overall.
As the Singapore Food Festival is organised by Singapore Tourism Board (STB), we were quite disappointed that there were not more halal food vendors included in the festival to include these tourists who seem to love us so much. Careful STB, we might slip to number two on the list and you all know how we Singaporeans love to be the number one in any list in the world right?
There are some events which feature famous local Malay cuisines partnering with alcoholic beverages and while at a glance they might seem halal-foodie-friendly, we have not included them in this list due to the proximity of food which are not permissible for our halal foodies.
Fret not my friends, after much sifting around, there are at least 18 Halal vendors you can check out this July!
1. From McDonald's Love Local Campaign try out the Breakfast Curry Burger, Ha Ha Cheong Gai Burger and wings, and Putri Salat Cake. 
Singapore Food Festival isn't just about attending one day events on the weekends, it's about enjoying what's been in front of you all this time, Singaporeans! We're glad that McDonalds has come up with exciting menu for us to try in conjunction with the food festival and the upcoming National Day.
One thing that McDonald's is awesome at doing is mixing whatever ingredients they already have and coming up with new creations.
For breakfast, try out their Breakfast Curry Burger, inspired by the times that the Curry Sauce ran out for fans of the chicken nuggets at McDonald's. Prices start from S$4.20 and it'll be available during breakfast hours via McDelivery, GrabFood and at all outlets except LIDO and Singapore Science Centre.
Inspired by the Chinese cuisine, McDonald's are offering Ha Ha Cheong Gai burger ($6.05) and Ha Ha Cheong Gai wings ($2.20) from the Chinese cuisine which is the distinct prawn paste. A bit like sambal belacan, without the sambal.

From the Malay cuisine, there is the Putri Salat Cake to try out for dessert.

When: Promotion valid from 10 July to 3 September or while stocks last.
Where:  All local outlets of McDonald's
Last August, McDonald's Singapore launched a similar series of locally inspired items, including the hugely popular Nasi Lemak burger and Chendol McFlurry, which sold out within two weeks.
2. Celebrate Curry Day with Old Chang Kee
Old Chang Kee is definitely doing things right for this year's SG Food Festival. We're celebrating curry! If durian is the king of fruits, curry should be the queen of gravies. Where would our pratas, chicken nuggets and curry puff be without curry?
There'll be lots of curry-related food and activities at Curry Day 2018! Families can expect curry puff crimping demos and kid-friendly spice art lessons that day. Cool right?
New and mystery Curry Puff to be released!
For the rest of us, this is what we came for. Old Chang Kee has announced that they will be launching 2  *SECRET* new and exclusive Curry Puffs on Curry Day!
Now listen to this, one of the two new curry puffs will ONLY BE AVAILABLE AT CURRY DAY 2018 from 27 Jul to 28 Jul at Velocity @ Novena Square. So, really, don't take curry for granted. Show support for a new princess (curry puff).
More info on Curry Day 2018 will be updated on their Facebook page.
You can also visit their website to find an outlet near you.
When: Jul 27 at 11 AM to Jul 28 at 9 PM
Where:Velocity@Novena Square, 238 Thomson Road, Singapore 307683
3. Go on a halal food hunting adventure at Changi Airport as part of their LoveSG campaign.
There's not a lot of halal items you can find for Singapore Food Fest at Changi Airport this time round. Nonetheless, there's still plenty of halal-certified restaurants there to have lunch and dinner with our friends and family. We've got the list of halal-certified merchants at the airport right over here.
Here's the Changi LoveSG E-brochure detailing the participating restaurants at the Changi Airport, if you're interested.
When: 13-29 July
Now, let's move on to the event vendors!
4. Swing by STREAT and check out famous halal hawkers Sinar Pagi Nasi Padang & Old Bibik's Peranakan Kitchen
STREAT 2018 returns this year as THE event to look out for! The biggest edition of STREAT yet, this two-day event will be held at Empress Lawn on 13 July from 5pm to 1030pm, and 14 July from 12pm to 1030pm.
There are two halal-certified and famous stall vendors here. The set-up almost looks like an outdoor, open-concept foodcourt.
Sinar Pagi Nasi Padang
This nasi padang brand has restaurants at Circular Road and Geylang Serai Market, where it was first set up by an Indonesian immigrant in the 1960s.
Now, the son of Haji Nasir Kiram, Nasril bin Nasir has taken over the family business and runs it together with his head-chef and supervisor wife, Ratnasari Abdul Rahman. Heirloom recipes have been carefully preserved and their food is always prepared by a team of skilled, experienced cooks using the freshest ingredients.
Here's what they'll be serving:
Tahu Telur (SGD 7)
Deep fried tofu served with peanut sauce
Chicken Rendang Set (SGD 9)
Chicken rendang, potato cutlet, fried anchovies with peanut and white rice
Fish Fillet Sambal Set (SGD 8)
Sambal fish fillet, potato cutlet, friend anchovies with peanut and white rice
Old Bibik's Peranakan Kitchen & Gallery
Old Bibik's Peranakan Kitchen was started by two army buddies as a hawker stall at the now defunct Lavender Food Square along Jalan Besar sometime in 2010. We thought it would have started by an old Nyonya lady in the 1960s but kudos to these two lads!
When: 13 July, 5-10.30pm; 14 July, noon-10.30pm
IMPORTANT TIP: STREAT is a CASHLESS event.
Purchase your RFID cards at the STREAT Pay booths to make payment at the different stalls. Cash, debit and credit cards (Visa and Mastercard only) accepted.
While there aren't that many options for the festival-type events, there are still quite a number of restaurants and hawker stalls located at convenient places for our Muslim friends to visit and still participate in the SG Food Festival.
5. Check out these halal restaurants as part of Singapore Restaurant Festival
We're not sure ourselves how the following list of restaurants can be considered part of festival happening from 1st July till 30th September if they're all separated but okay, we'll just go a long with it as long as there's good food!
What's more, when you visit these participating restaurants, you stand a chance to win rewards and prizes. Maybe Singaporeans and tourists who visit Singapore are such foodies that even when the restaurants are separated, the spirit of the Singapore Food Fest keeps them alive!
We've sifted out the 10 halal-certified restaurants out of the 60 restaurants participating in this festival!
Click on the names for more information on their individual special deals and outlet details
So Pho: serves a variety of Vietnamese rice, noodles and specialty drinks

Bali Thai: serves a variety of Indo-Thai rice, noodles and desserts

Streats: serves a variety of Hong Kong-based food and dumplings

Kraftwich: serves fresh, healthy and delicious pizza-looking sandwiches

Pastamania: serves fusion Italian dishes and desserts

Hello Kitty Orchid Garden: serves Western-Japanese fusion food and specialty drinks

Big Fish Small Fish: serves a variety of fried fish with crips and other baked items

Commons. : serves Western food with a local twist

Straits Cafe: serves primarily Peranakan cuisine | buffet available

Saltwater Cafe: Serves Asian local delights | buffet available
When: 1 July-30 September
Where: Islandwide
6. Specially for tourists, be sure to visit the Amoy Street Food Centre as part of Hawker Spotlight 2018
This is the event which is much needed in today's society. We always take photos of the hipster and Instagram-worthy food and forget the comfort food that we grew up eating. The Hawker Spotlight really reminds us why we should treasure these hidden gems. This year, we will be honouring the Amoy Street Food Centre! So…what happens exactly?
We like to think of the hawker centre as an interactive gallery space for us to learn its past, present and future.
Definitely check out Kho Tai and Big Bowls Project here.
1. Kho Thai
2. Big Bowls Project
Check them out for their salmon rice bowls.
DISCOUNT TIP:
Make sure to collect your Exclusive Hawker Spotlight Booklets for discounts!
Before heading down to the hawker centre, make a trip to City Gas Gallery or any Singapore Visitor Centre (ION Orchard, Orchardgateway and Tourism Court)to collect your booklets. The booklet contains special deals, coupons and short autobiographies of the local hawkers.
Where: Amoy Street Food Centre, 7 Maxwell Road, Singapore 069111
When: Redemption period for coupons in Hawker Spotlight booklets (for public): 20th to 28th July; Booklets available from 13 July at City Gas Gallery at Cross Street and Singapore Visitors Centres . Special deals from 20-28 July.
---