Food Review: Halal Southern Italian Food in the heart of Kampung Glam – Positano Risto
Sick of all the fusion or inauthentic Italian food, time to shell out a bit more money at Positano Risto for the freshest and authentic Italian ingredients (that are halal too).
It's time to upgrade your food palates, people because Singapore's halal authentic Italian restaurant at Bussorah Street is about to serve you dishes straight from Positano, Italy. Let's get right into the best that Positano Risto has to offer!
Disclaimer: Positano invited us to try out their new menu and sponsored us the food. However our opinions are on our own.
The Atmosphere
Where and what is Positano even?
It is actually a beautiful coastal town along the picturesque Amalfi Coast in Campania, Italy. It looks a bit like Athens, Greece mixed with The Grand Budapest Hotel colour scheme (It's a movie.) Positano is known for their Southern Italian dishes which are simple, homely and memorable. Positano Risto takes inspiration and recipes from this little beautiful town so that all of us can experience it here in Singapore.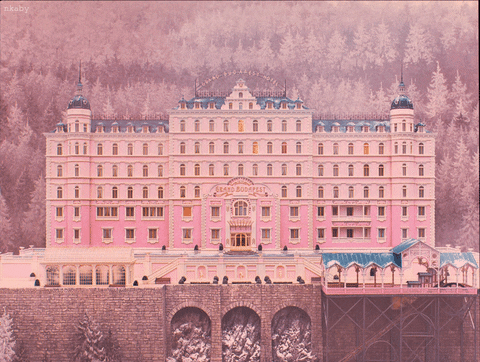 Right off the bat, we were greeted with the smell of truffle oil that wafted from the busy kitchen. (Don't worry, the smell doesn't stay throughout, for those of you who aren't that into truffles.) As for their lighting, it is dim and cosy enough for casual dates. This also means, it might not be as conducive for group photos BUT you're not supposed to be on your phones anyway. Put it away and enjoy your Italian food, people. Also, if you're bringing a group of loud friends, book in advance to secure the tables on the second floor, away from others who may prefer a quieter ambience. We'll explain more about the hidden gems of Positano Risto later on. Let's dive right into the food!
The Main Dishes
Softshell Crab Linguini (SGD 22.95)
Crabmeat linguini in a homemade seafood bisque sauce, topped with a crispy soft shell crab
Serving Size: Enough for 2-3 people (especially if you're buying other side dishes)
The pasta is definitely a recommended dish out of the rest of the dishes but if you're a small eater, be warned of the large serving size so do share!
There is slightly more pasta than crab meat so make sure you ration the crab meat well. The soft shell crab was very soft and easy to cut and chew.  The pasta also had a nice bouncy texture because it didn't dry out given the generous amount of tomato-based sauce that came along with it. The tomato-based sauce was sweet and light. You can pair it up with a spicier side dish to complement it or add the chili condiment set on the table.
Capricciosa (SGD 24.95)
Mozzarella, tomato and black pepper sauce, turkey ham, mushroom and blue cheese
Serving Size: Enough for 3-4 people
The blue cheese was the star of the Capricciosa. Ain and I are not used to having blue cheese but it turned out to be something we both enjoyed. If you're used to mozarella cheese on your pizza, this blue cheese is not that far off from it. The smell may be a bit more piercing at times but you won't really notice it because…THE MUSHROOMS. It's not obvious in the picture but there were way more mushrooms that expected. Every bite was accompanied with strong-tasting earthy mushrooms. Don't get me wrong, it's not a bad thing. There are mushroom lovers out there who would kill for the mushroom to bread ratio.
PRO-TIP: Taking zesty drinks (like the Passion Colada) in between bites of the dominant-tasting pizza helps to cut through the strong taste – for when you want to move on to the next dish.
The Pizza Crust: Other than that, Ain was not a fan of the thin crust. I, on the other hand, LOVE THIN CRUST PIZZAS so this was my jam. We both agreed that while the crust is crispy on the outside, it is soft and chewy on the inside. #goals
Positano Wagyu Beef Burger (SGD 18.95)
200 grams beef patty topped with pastrami, sliced cheddar, lettuce, tomato, pickle and onions, served with house fries and coleslaw.
Serving Size: Enough for 3-4 people
The burger was both our favourite dish.  The Wagyu beef patty is cooked medium rare so it definitely melted well in our mouths. Seriously, one of the most tender burgers we've ever had. We're saying this even though we had to wait 30 mins or so for photo-taking and waiting-for-the-rest before actually eating it.
RUMI LOVES THE HOMEMADE BURGER BUNS. It was slathered with a good amount of butter and was good to eat on its own. I'm quite surprised at how sweet and wholesome it tastes even without the beef patty and other fillings. Apart from the beef patty, there was a layer of pastrami, which we feel gives a bit more support to the patty (like a net). One of the problems we faced was trying to eat the burger and squeezing all the layers into our mouth. We ended up cutting it into smaller pieces to eat and then, going layer by layer when I finished the top bun before anything else. (Oops.) The Sides
Spicy Italian Crab Cakes (SGD 10.95)
Baked spicy crab cakes served with apricot sauce
Serving Size: Enough for 2-3 people (especially if you're buying other side dishes)
This Italian version of bagedel gave us butterflies in our stomachs. However, when we finally got a bite of it, it was dry and too flaky. I choked for a bit when one of the flakes went down the wrong pipe. You're supposed to dip the crab cakes ino the apricot sauce given. We loved the unique taste of apricot sauce, unfortunately it was not enough to help with the dryness of the crab cakes. We've given our feedback to the staff so we hope the next time we'll be having crab cakes there, it'll be as delightful as the other items on their menu.
The Drinks
The Capri (SGD 11.95)
Pineapple, coconut cream, vanilla ice cream
Serving Size: Enough for 2 people (if you're going to try desserts)
The Capri was sweet and milky. It is a smoothie after all. I would only recommend The Capri only if you're feeling like having getting a salad or very few side dishes. It can be quite filling because of the coconut cream. If not, just share around the table anyway!
Passion Colada (SGD 11.95)
Passionfruit, pineapple and freshly squeezed lemon juice
Serving Size: Enough for 2 people (if you're going to try desserts)
Ain really liked the Colada because she prefers sour and tangy drinks. Unlike the Capri, you can definitely have this with the heavier pastas and pizzas because its acidity helps to wash the taste and also make you feel less filled up (so you can go crazy while ordering)!
I found that the drinks tasted even better when you drink them together at the same time. Creamy, sweet and tart – wonderful feeling in your mouth! The Dessert
Positano Signature Chocolate Fudge Brownie (SGD 9.95)
On the menu: Homemade warm fudge brownie drizzled with chocolate sauce served with vanilla ice cream
Serving Size: Enough for 2-4 people
Ain was not that into the chocolate fudge texture, mostly because it would get stuck in between her teeth. However, this is everything you would expect from a fudge brownie – with a fudge middle. The vanilla ice cream could have been slightly large so that there would be a good ice cream to brownie ratio. We thought it looked small but NOOOOO, it was a very indulgent dessert and after eating the mains and sides, we could not finish the fudge brownie.
PRO TIP: Order desserts later on, after you've eaten, so that you can gauge how much dessert you actually can finish.


Hidden Gems
Their Menu
Their menu consists of Positano scenery photos which really made us want to travel. It reminded us of a photobook and we're digging it! We also loved the photobook-inspired menu and the laminated A3 infocard which talks about the origins of Positano food. (You'll need to head over to Positano Risto to check it out yourselves!)
They have a Private Function Space
They have second-floor seating, reserved for private functions and big crowds, which we thought was great. In some ways, the Italian culture reminds me of the Malay culture. We both value family time and we can be loud when we gather. Having a private space to be ourselves and not have to worry about disturbing others is a plus point for me!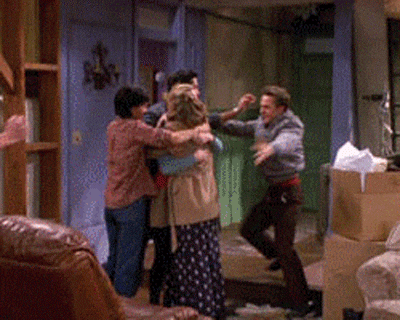 The People & their Service
The last time I had a meal at Positano was almost a year ago but I still remember how warm and genuine their servers were. They'll check on your experience after every course. Even if they aren't serving you, you'll get a smile and nod as they pass by your table. Where else in Singapore will you get this warm feeling? The whole social experience really helps to transport the customers to another part of the world. Please bring cash for tips. 😉
The Music Playlist
AMAZING. They play popular classic rock and pop music from the 70s-90s (like the Beatles, Bon Jovi and Prince) which helps lift your mood when you're eating.
(Unfortunately, they have not shared their music playlist with us yet.) Other Things To Take Note
Tables are close to each other so you'll definitely disrupt others if your volume is louder than usual.
They have 3 sauces at the table: sweet, sour, spicy. Feel free to add into any of your dishes if the base flavours are not to your liking!
Positano Risto is 5 minutes walk away from Masjid Sultan and right opposite Hararu Izakaya and Kampung Glam Cafe. The Positano Risto Vibe
Ultimately, it is a great restaurant to try out if you value the overall experience, authenticity and quality ingredients. The price may be on the higher end of casual dining options but it's well worth it if you're dining with people you love or Italian food fanatics.
Venue: 66 Bussorah St, Singapore 199479
Tel: 6292 1866
http://positanoristo.com/