New at Swensen's this August- Avocado Toast, less sweet Ice cream, Sambal Butter, Rice Combos, Fried Salmon & Chilli Jam
Finally, a guilt-free ice cream for your kids (and yourself)!
Swensen's just had a big menu revamp! From their Super Savers menu to their healthier classic ice cream flavours, Swensen's wants to land new experiences for families coming in for a treat. The restaurant you grew up with is now healthier and better.
Here's what we'll be covering:
5 New Ice Cream Choices
7 New Dishes
1 'Back By Popular Demand' Pasta
There are lower sugar options for three basic ice creams flavours.
Now when you order your ice cream, you can swap them for three healthier options like the Guilt-Free Chocolate, Vanilla and Strawberry Ice-cream. According to Swensen's, there's up to 39% less sugar than their other ice creams.
Does less sugar mean less yummy ice cream?
While we were apprehensive, the chocolate ice cream leans more towards a more dark chocolate flavour so Rumi loved it to bits. Sara's a milk-chocolate kind of girl so she didn't like it as much. The chocolate ice cream is still rich and tastes indulgent, unlike the vanilla and strawberry.
The strawberry and vanilla ice cream still tastes like ice cream. What we likes about it was its consistency, which was less creamy than usual so you don't get a 'phlegmy' feeling after finishing two scoops of ice cream. We hope they can convert the other flavours into these lighter, fluffy ice creams soon!
As you can build your own sundae at Swensen's Ion, do be careful with the toppings you choose, otherwise, what is the point of having less sugar?
Their research and development team spent over a year trying to find a suitable sugar replacer and develop a recipe that still retains the flavour and texture of its ice-cream. They found that isomaltulose is the most suitable for lowering sugar content, while meeting production and quality standards! Hurray!
I was super-excited to learn that the ice cream selections contained more soluble fibre and are lower in sugar content. Too much sugar makes my face break out so maybe this might be a treat I can enjoy. The white liquid is actually melted marshmellow!
I feel I can keep eating this [vanilla] ice cream forever.

It's so light. I don't feel full and I can finish all my toppings.

– Sara
Okay, but if you're not convinced by healthier ice cream…
There's still a reason to check out their usual ice cream parlour!
There are two NEW  flavours to try on the menu:
Salted Butterscotch Crumble and Wild Floral Honey Crumble
All three of us preferred the Salted Butterscotch Crumble in comparison to the Wild Floral Honey Crumble. If you're a jasmine green tea person, then you'll probably enjoy the floral aftertaste of the honey crumble ice cream. Even if you're not that into it, we would recommend that you try it at least once (with a friend) because there's not a lot of other restaurants serving honey-based ice cream at the moment. Just go for it, man!
The Salted Butterscotch does remind us of Salted Caramel ice cream. The slight difference was that there was more texture involved. There were butterscotch bits in the ice cream which made the experience even more pleasurable. I loved it when my ice cream has random bits in them (like strawberry cheesecake ice cream or rocky road ice cream) so this was right up my alley! Zie liked that it was sweet (more so than the honey crumble variant) but she also thinks that she can get used to the Wild Floral Honey Crumble.
Prices: $4.50 for a Single Scoop and $7.50 for Double Scoops
Prices are subjected to service charge and GST.
There are also set desserts on the menu you can try! Choose from the decadent Brownie Points ($14.80), Double Whammy ($12.80) or Fair & Square ($12.80). The Fair & Square is served with waffles, strawberries, crunchy diced almonds and a swirl of luscious marshmallow sauce.
Ape lagi? Bedal ah!
We also had the appetisers- Buckaroo Wings.
We got served the Buckaroo Wings when we arrived.  Unlike the typical Buffalo Wings, these wings aren't too spicy. The pineapple barbeque dip was a new experience for us but it tastes similar to chili sauce. I would say that this appetiser is more child-friendly than its spicier cousin. We also tried the new Main Course items.
Now, for the mains! Swensen's found out that in Asia, a lot of their customers may need rice in their dish in order to feel full. So they actually did it.
Rice Combos
Their Hooked On You Combo ($22.90) and We Meat Again Combo ($25.90) includes rice as a side on the platter of prawns, chicken and beef. We're also loving the pyramid look of the rice!
"That [rice form] is inspired by the food pyramid" – Sara
Oh yes, the sauces come together with the We Meat Again combo (above). Bad news: You are only entitled to 1 free dip at a time.
The prawns are definitely big and juicy. We initially wished for more prawns but then we realised that we got tired of peeling the prawn shells. So, we agreed afterwards that the dory fillet was a good transition.
In fact, there was more meat than rice, which I personally liked. It leaves more space for other carb-loaded food like the fries and mashed potato.
The sambal dip has a good level of spiciness, like you need a sip of water after a dip, so Sara was a fan right off the bat. It's pretty refreshing to see a western food restaurant pick up local flavours! If you're bringing your parents who aren't that into Western food, have them order the We Meat Again Combo.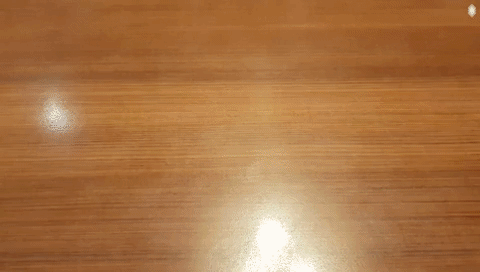 Fried Salmon with Chilli Jam
This next dish is really a pleasant surprise for us. We did not expect it to taste this good, really. Chili jam needs to be the next big thing!
The fresh, juicy salmon cut is very generous and there was enough chili jam to last us till the last bite. It really was like eating spicy candy with fish. Yummy! (Missing it right now) However, we weren't a big fan of the pineapples in the coleslaw but I guess it helped make the colours on the plate pop!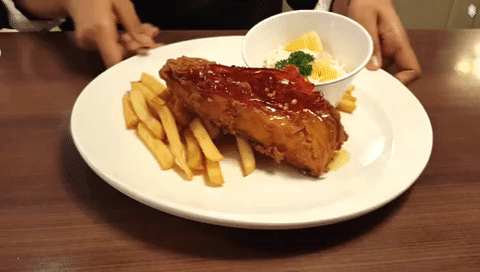 ---
Crayfish Pasta and Fisherman's Catch Baked Rice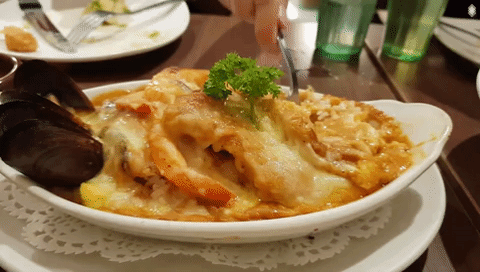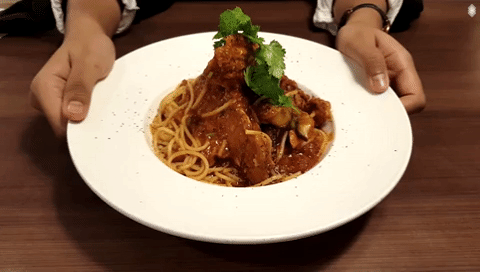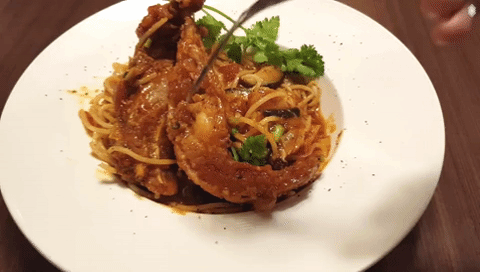 We were very satisfied with the amount of crayfish served. Plus, they were very juicy!
---
Check out the Sambal Butter Chicken!
This new dish blew us away because Swensen's made SAMBAL INTO BUTTER. The sambal slowly melts on top of the chicken, which you then spread all over to enjoy the spicy, creamy goodness. What a beautiful moment with food!
Sambal in butter form? What magic!
Zie couldn't wait to mash her fork into the irresistible mashed potato. It's so fluffy! – Zie
Of course, the best part is THEY'RE ONLY $11.90!
---
Get your Avocado Toast Fix at Swensen's
Now we can head down to our nearest Swensens and get our avocado toast fix! We're also pretty impressed that Swensen's tried to make it more healthy by infusing honey instead of sugar into the mashed avocado.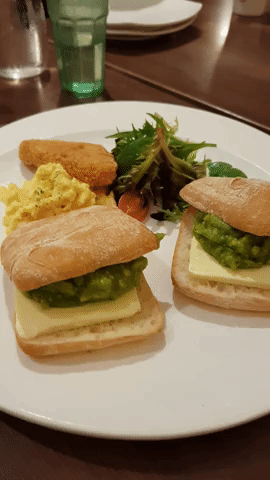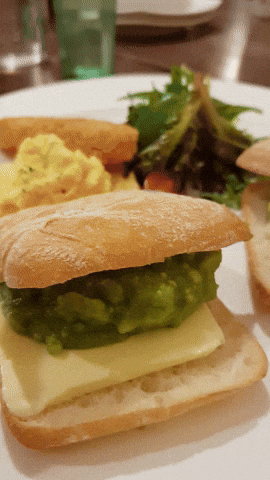 This is what we had to wash down all the food! We would recommend having the coolers if you're going to have an indulgent dish because it makes you feel less filled up (but you might get a little gassy).
Sarah loved the avocado toasts a lot. It's creamy yet light so she enjoyed feeling full without the indulgence. Zie and myself weren't a big fan of it because we prefer sugary jams as compared to butter when we're having our toast. However, bear in mind that the avocado is mildly sweetened with honey so you're not getting anything bland. Zie and I are picky about the type of honey we eat as well (our favourite honey is leatherwood honey), so if you're like us, you might want to take that into consideration. So, what were our favourites for this meal?
Fisherman's Catch Baked Rice
Fried Salmon with Chili Jam
Crayfish Pasta (will always be in our Top 3)
__
Build Your Own Sundae
Show off your creativity and build your very own Instagrammable sundae!
1 x 3oz scoop + choice of 3 toppings* + wafer – $8.80
2 x 2oz scoop + choice of 3 toppings* + wafer – $10.50
*Inclusive of 1 Awesome Topping and 2 Yummy Toppings
Awesome Toppings: Crunchy Granola; Macadamia Nuts; Chocolate Balls; Fresh Strawberry; Hazelnut Wafer Cubes
Yummy Toppings: Banana Slices; Blueberry; Butterscotch; Caramel; Chocolate Chips; Chocolate Crunch; Cold Fudge; Diced Almonds; Hot Fudge; Jimmies or Dips; Marshmallow Topping; Maraschino Cherry; Pineapple; Strawberries; Sugar Cone; Wafer; Whipped Cream